:: About ::
Kate Lipsky
Kate was born in Washington, D.C., and grew up in the metropolitan area. She attended Syracuse University as a sociology major, with a minor in fine arts. She practiced social work as a caseworker for the Monroe County Department of Social Services. Raising a family and graduating with a Masters Degree from the University of Rochester, she continued a career in counseling at a women's medical clinic. Kate spent most of her adult life as a "shadow artist" and wanted to realize her dreams.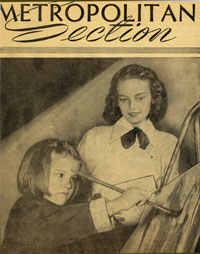 Kate got her start early, here learning to paint in an experimental pre-school program at the University of Maryland.
She has studied painting with Steve Carpenter, and Kit Lynch, encaustics (painting with hot wax pigments) with Kathryn Bevier, and pursues her photography through photography workshops at Peters Valley Craft Center, Layton NJ, where she has studied with world class photographer Ernestine Ruben. She is currently exploring the mysteries of the female form, with photographer Laurie Klein, RIT graduate and photographer extraordinaire.
In May 2009, "Dusk", one of her nudes, part of her "bodyscapes" work was accepted into the prestigious Kinsey Institute at the SoFA, Indiana University. Kate has images in collections internationally, from Sydney, Australia, to Derry, North Ireland.
In 2003 Kate created both a women's art group called DRAW, and in partnership with Steve Carpenter created a not-for-profit arts organization called M.E.C.A. (Monday Evening Creative Arts). M.E.C.A. is a lecture series, free and open to the community, which celebrates the extraordinary cultural and artistic leaders of the region and shares their creative process. It provides artists a forum to reach otherwise limited audiences. ("M.E.C.A. is currently on hiatus.")
(Information regarding M.E.C.A. can be found at The Steve Carpenter Gallery and Art Center website)
In August 2012, Kate was invited by one of her mentors, Ernestine Ruben, to join her in a workshop with Jean-Luc Monterosso, Founder and Director of the MEP, Museum of European Photography in Paris. This workshop took place in Praslin, the French countryside with tenor Simon Edwards, Barbara Luisi, violinist and photographer, and her husband, Fabio Luisi, conductor of the New York City Metropolitan Opera, NY. A concert was performed and the photographers explored the relationship between the visual image and the senses, specifically, 'music'.
She is also a member of DRAW Rochester (Womens Art Group founded in 2003 by Kate), Artists Breakfast Group, ASMP (American Society of Media Photographers), Arts & Cultural Council For Greater Rochester, Honorary Board Member of The Rochester City Ballet, and the New York Figure Study Guild.
Artist Statement

I am now working on a body of work exploring the human form. I am primarily choosing photography as my medium, but continue to draw, paint, use encaustics, and mixed media as well. My art voices my transformation in the passages of my life. Please see my newest work Revelations in the galleries section.